"Doing It During The Daytime Since 2003"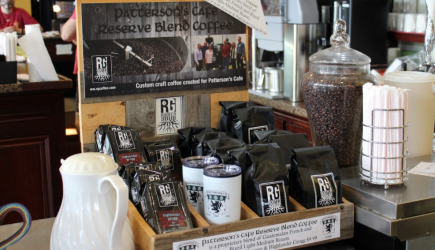 So what does an East-coast restaurant guy do when he moves his family
to Oxford, Ohio? He opens a breakfast joint, of course! In 2003, Michael
Patterson and his wife Michelle bought the old Uptown Bakery & Café on
High St., which had just started serving up eggs and toast – a tiny,
shoebox size space with only 24 seats at communal tables.
And so it began: a line of hungry customers strewn about the sidewalk,
willing to wait for the famous big fatty, a stack of fluffy pancakes, or eggs
benedict – all washed down with a great cup of bottomless coffee.
Clearly busting at the seams, The Pattersons took a leap of faith in 2009
and moved to the newly built Stewart Square, hoping that their clientele
would follow the smell of bacon to a 100 seat, bright and beautiful
restaurant, complete with full bar and the very cool freshly-squeezed
orange juice machine.
And so it continues: the same line of customers wrapped around the
building, craving comfort food. Mimosas, Irish coffees and an extensive
breakfast and lunch menu catapulted Patterson's Café to
the
daytime
destination in Oxford.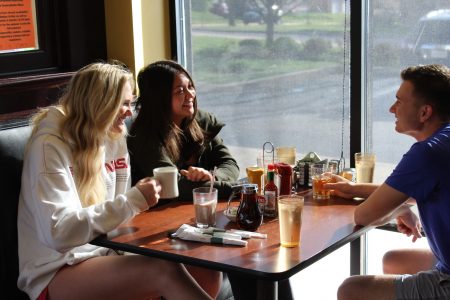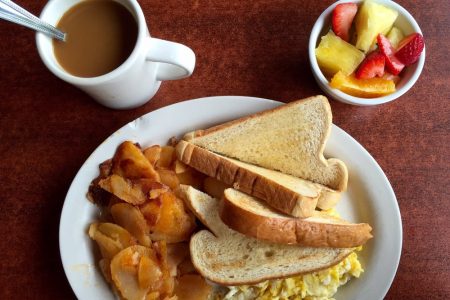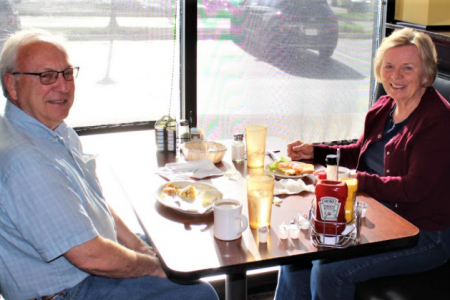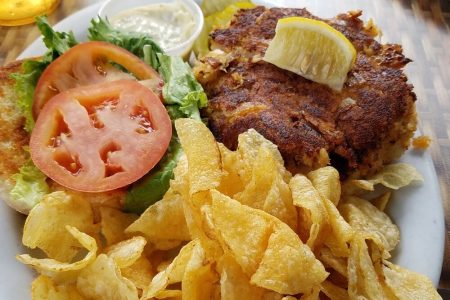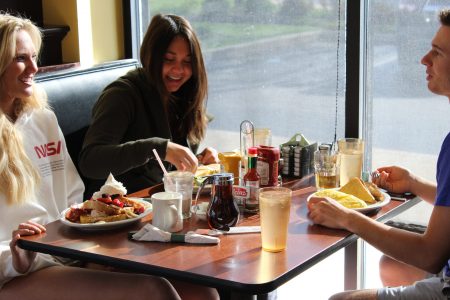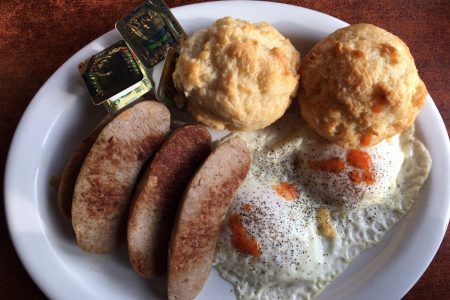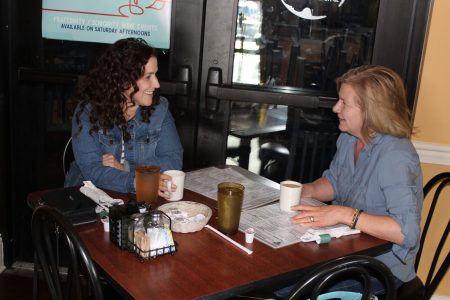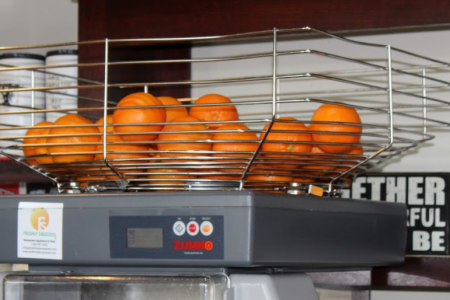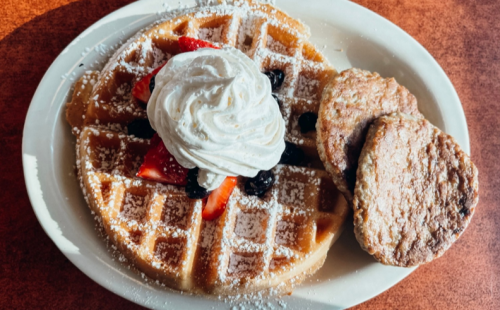 A diverse cross-section of patrons find themselves in a fun, celebratory
and comfortable atmosphere where college students and their parents,
young families, university staff, locals, senior citizens, athletes, business
professionals and visitors all co-mingle, sharing the same sentiment,
Patterson's is "Worth The Wait".
While all of Patterson's Café menu is available for carryout, emphasis is
on the sit down-dining experience. While many of the signature dishes
are sinfully outrageous, there are gluten-free, vegetarian and heart-
healthy options. Patterson's Café prides itself in serving deliciously good and satisfying food, using only the finest and freshest ingredients to do so.
Almost twenty years in business, The Pattersons also own two equally popular dinner restaurants: Paesano's Pasta House (with partners Lori and Pat Lanni) serving fine Italian food at 308 S. Campus Ave. and Cru Gastro Lounge offering delicious American cuisine next door at 105 W. Spring St.
Patterson's

Café

is now a full family affair with son Marshall and
daughters Mercy and Maren all working. The Patterson Family is very
grateful for the continued support and patronage, as well as the
friendships that have been made over the years with the greater Oxford
Community and Miami University staff, students and their parents!
We hope to see you soon!
With love, 
The Pattersons